Solar systems planning, analysis, design, engineering,
integration, installation & post-installation support.
Mehr Solar is a business division of Mehr U S Corp. and a solar industry System Integration (SI) & Project Management (PM) EPC firm. Since 2005, we have been doing solar photo-voltaic & solar thermal businesses on a full time basis. The academic, educational, training, licensing & professional background of our people has been in energy industry & natural resource management, specifically clean renewable solar technology. Unlike many others, we are not coming from roofing, doors & windows, electrical, plumbing, or any other trades. Mehr Solar is licensed by the State of California as B: General Contractor and C-46: Professional Solar Contractor. We started as a purely solar company and continue to be in solar industry only.
Our clients' needs & benefits are job one!
After-sales and installation support
Continuous client care & follow-up for as long as you own your solar system
A full house one-stop-shop EPC firm for all solar works
Proven tracks record with thousand of happy clients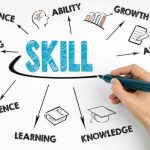 In solar business since 2005 with licensed & certified technicians and engineers
Ranked one of the best solar companies by 3rd party evaluators based on customers feedback
Free Remote Site Assessment & Evaluation
Not all locations are suitable for maximum solar energy production. Please click on the link below & we will do a complimentary remote site assessment through satellite imagery, aerial photography & webcams.
We will get back to you with the result and an estimate of system size, total cost, and amount of Federal incentive and State rebate where applicable. We look forward to working with you.
What Our Clients Are Saying
"My experience working with Mehr Solar was exceptional. Mehr Solar was extremely thorough and lead me through the entire process from beginning to end. Their professionalism was impressive." Noel, Home owner Beaumont, California
"The workmanship was excellent, professional and done with the utmost of care and cleanliness, considering the timing we are aware of the problem of the arrival of the panels. Our system is working well." Mr. & Mrs. Charles W. and Ferne Westrick, Home owners Sun Lakes Community Banning, California
A Caring Solar Company – High Quality of Service & Products
"We did search a good number of solar companies and studied them from all angles, price, reputation, references, client base, quality, etc. We came down to 5 then 3 and finally picked up Mehr Solar. They don't have a sales force and rely on words of mouth only, which we found out later.
They delivered on their promise and had us in the progress report every other week which was very helpful to know exactly what is going on. They also handled everything related to our solar system from all permits, paper works, tax forms, engineering, design, material order, and installation. We are very happy with their service and recommend them to others." Bob Sarvis | Newport Beach, California
"The first time I heard about "Solar Energy" I was hooked. To me there is nothing like taking advantage of our most readily available source than our Sun.When a full page add appeared in the Sun Lakes "LIFESTYLES", I decided that this was the chance I have been waiting. "Mehr Solar" had presentation and I went to hear what was available plus the cost. Satisfied, I signed up and Mehr Solar delivered. Now I am a proud owner of a 2kW
(10 panels) solar energy producing system. If anyone would like to see how the system works, you are welcome to come. Please call to make sure I am home to show you and answer questions. Ph.# 951-769-9206″
Frank, Home owner Sun Lakes Community Banning, California
Reliable, Dependable & Caring
"We interviewed a good number of solar companies and went through all their sales presentations. We found these guys the most reliable and caring. We then contacted their past Clients. They had a long list of their past customers. We did not ask but looked like if not all, most of their customers were referable. That showed us how dependable they are and perhaps the good job they have done for all of them. Anyway, we contacted a few of their clients randomly and they are recommended these guys. They just finished the installation for us and we are happy with their products, services, and workmanship. Their after-sales and installation support are also impressive. We like them and recommend them to anyone who is thinking to go solar." Kay Jill | Newport Beach, California
"My bill fluctuates, but is typically about $20 per month compared to my previous average of about $130. I was attracted to the technology and both the ecology and economy of Solar. It is a simple system. I am very happy with the result and may add more panels to zero out my bills completely"
Mr. & Mrs. Lyndon and JoAnn Taylor, Home owners Sun Lakes Community Banning, California
Excellent on all standards
"So happy we went to Mehr Solar. Had another big-name solar company that couldn't deliver and even created more problems with our homeowners association. We then called Mehr solar and they cleaned up the whole thing while providing top-quality products and service.
Can't say enough good things about this company. They're fair and honest approach/communication is very appreciated and makes me feel great about giving them my business. 10/10 and recommending to all friends and family." Darius | Newport Beach, California
"My family installed solar (both solar electric and solar water heating) on our Virginia home in 2006 and it has been one of the best investments we've made. My two teenagers are both on sports and that means they often take two showers a day. Our solar water heating system makes sure we have plenty of hot water all the time and we still save about $400 a year on our natural gas bill. Our solar photovoltaic (PV) system has saves us about 25 percent off of our electricity bill each year. It is pretty cool to watch the meter run backward on days when we are producing more energy than we are using; our grid tied system send unused electricity onto the grid for others to use and we get the credit for those kilowatt hours." Mrs. Monique Hanis, Home owner, Virginia. As printed in local paper "Image Magazine" on August 2010 issue
"I am a licensed general contractor and it is rare that the person you hire shows up on time and completes the entire job- Mehr Solar impressed me with their workmanship. Almost all jobs have some issues to deal with and my job was not immune- we had some issues with the building & safety department as well as some issues with system equipment supplied by other companies.
Mehr Solar took the lead and handled all the issues so that I did not have to worry. I really felt like I was taken care of and I would highly recommend Mehr Solar to anyone who is thinking about installing a solar energy system."
Sincerely
Brian, Real Estate Broker, and General Contractor – Los Angeles
"Mehr Solar was brought to my attention by a friend of mine that I often rely upon for referrals for top qualified companies to provide specialized services. For a number of prospective solar application projects, Mehr Solar was suggested.
As a result of this referral, our clients are very impressed with Mehr Solar's technical expertise within this field, and their ability to deliver services in a professional manner. In addition to these commercial applications, I am equally impressed with Mehr Solar's efforts in expanding my relatively small existing residential solar panel system, including the relocation of the existing inverter and installing of a new device to monitor my solar power generation.
Consistently, for both larger commercial applications and my relatively small residential application, the service that I received was exceptional, and I feel confident that I went with the best company.
Whenever I am asked by my friends and acquaintances for quality solar referrals, I am pleased to recommend Mehr Solar, because they have abundantly demonstrated a superior knowledge of this industry and because they have consistently been responsive to my needs and that of our commercial client referrals.
Because of the excellent manner in which I was treated, I very much look forward to upcoming opportunities to work closely with Mehr Solar on future solar panel applications."
Steve, Public Agency Consultant Advisors – Inland Empire"
"I have known Mehr Solar for couple of years now. Originally we invited them for a Solar job on my previously installed system for increased efficiency of components and optimization of my system. Through their efforts I noticed the genuine care and full support that they provided me and my business. Next the Solar optimization job was expanded for a total overhaul of my electrical systems and consolidation of all existing meters and panels for all of my 7 buildings per approval of Southern California Edison (SCE). I am very happy with the care and support that they have provided me so far for my business and the depth of knowledge and commitment they have shown. I do recommend them to any business owner who wants to save money by cutting his utility cost and by having a competent, professional and caring Solar system integrator company." Art, CEO, Resort Club Palm Springs, CA
"Thanks. We have been extremely pleased with the solar system you installed. It was installed in a timely manner within the quoted budget and has exceeded our expectations." Bruce, President of Board of Directors, Corona Del Mar Spyglass Hills Association - Newport Beach
"We recently had solar panels installed on our roof by Mehr Solar. From the very beginning, we witnessed a very thorough and professional work directed by the owner of the company, Mr. K. E. Mehrfar. Besides being a friend, he managed the whole process with utmost care. From dealing with our HOA, making sure that the project was completed on a timely basis while maintaining the highest degree of efficiency and solid work, he exceeded any and all of our expectations.
We are strong believers in renewable and safe sources of energy and believe that installing a solar system makes perfect environmental, as well as financial sense. We also wholeheartedly recommend Mehr Solar as the best choice to implement this task." Mori | Newport Beach, California
Reliable and Responsible
"Had another solar company, but they could not deliver, contacted Mehr Solar and they did it on time and on budget. Happy with them, we have recommended Mehr Solar to our friends and families." Huch | Newport Beach, California
Good solar company
" We liked them. honest, upfront, and good quality solar products and high quality on-time & on-budget services." Nichole | Newport Beach, California
Our past & present business partners, associates &/or major vendors